A Message from the CEO
How business is conducted today is drastically different than how it has been done a decade ago. With an increasingly competitive business landscape, customers are looking for shorter lead times and lower prices. While this tug of war continues, maintaining equilibrium within an organization creates newfound challenges every day. But at Alliance there is one constant that defines and unites us amidst all of the volatility: Uncompromising Execution. This core value is at the heart of every member on our team and is imperative to our success in delivering on our commitments and exceeding customer expectations.
There are many parts that can come together to form a Supply Chain and it also comes with various interpretations. In my decade of experience in Supply Chain Management, I've not only had to learn what Supply Chain Management means to many people but as a company we've had to constantly evolve Supply Chain Management to meet the demands of today's businesses. 30 years ago, our predecessors helped companies in different countries communicate needs and requirements. Today, we continue to provide these services but also stand side by side with our customers designing, manufacturing and delivering products from all over the world, to all over the world. Our work begins in CAD and Blueprinting where we strategically create product requirements and ends with the look of a happy consumer who pokes and prods at every feature and function of the product.
In the business environment it goes with out saying that streamlining costs and increasing productivity are necessities. Our job then, is to do so without compromising quality. I believe strongly that our 35 years of continued success and growth in helping companies with their global supply chains is testimony to our ability to balance cost, quality and speed. I hope that I have an opportunity to help your company achieve this balance.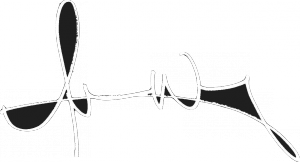 Alan Wang – Chief Executive Officer
Alliance Technologies